Helping people to learn how to be a better entrepreneur and increasing their chances of success in new ventures is a great challenge and exciting work to be a part of.
Back in December of 2016 and into early 2017 we had the wonderful opportunity to learn a new way of embracing the entrepreneurial process with the best: the IAG from the UC Berkeley. They shared with us the last state of the art in terms of business modeling and customer development, which are the two most crucial steps in the early stages of new ventures according with the lean-startup approach. This methodology was originally developed by professor Steve Blank in a project funded by the NSF.
While the IAG team were with us, we conducted the training and acceleration of 25 local startups, with the involvement of 50 students and 20 mentors, and the results couldn't have been better!!! Both students and entrepreneurs had only the best of feedbacks to give about the program due to the great learning experience and impressive acceleration of the startups in terms of business model validation through customer development, allowing them to make the "go, no go" decision with much more confidence.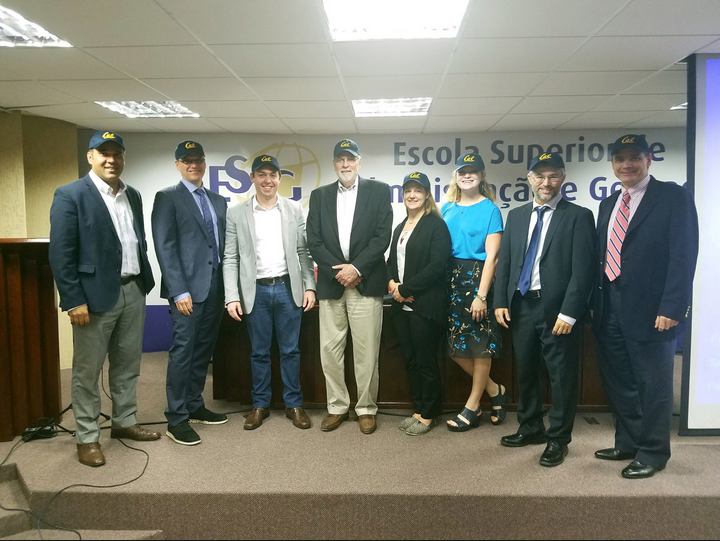 With this first contact with the program, professors from ESAG-UDESC also had the opportunity to be trained in the methodology, which was of great value to the University and to the Innovation Ecosystem. Since them, these local professors have been able to replicate the program 3 seasons with 4 groups, totaling 30 startups (including spin-offs from local companies larger tech companies) and 140 students, both from grad and undergrad programs.
Every time we have been replicating the program we perceive a significant increase in the interest from entrepreneurs and students. Definitely being able to replicate the program has been produce a pervasive impact in the whole ecosystem. Entrepreneurs have been able to really accelerate the maturity of their startups and students have had the unique experience to participate personally and directly with the entrepreneurial process, facing the challenges and decisions entrepreneurs have to make.
I totally recommend to any entrepreneur, student, large companies, and institutions focused in entrepreneurial education and startup acceleration to go through the program and take advantage of all of its insights, tools, methodologies, and frameworks that are proven to be extremely helpful. It is definitely a proven program with very tangible short and long term results!!!